Stripe + QuickBooks Better Together
Sync your Stripe Transactions into QuickBooks Online including fees, expenses and refunds using Conectier.
Seamless QuickBooks Stripe Integration

Automated Accounting
Push precise Sales tax, VAT, Purchase Taxes, Fees, Refunds, multi currency, exchange rates to QuickBooks.

Itemized Stripe Transactions
Bring in depth details about the Stripe transactions such as Products, Customer, Fees, Discounts, Shipping, etc. into QuickBooks.

Import Stripe Historical Transactions

Advanced Features
Automate your Accounting with QuickBooks and Stripe Integration
Track Stripe sales on the move
Automatically retrieve your sales, customers, bills, payouts, refunds, tax and fee breakdowns for each item you sell on Stripe and review them in QuickBooks. Get your sales and refunds recorded in QuickBooks as they happen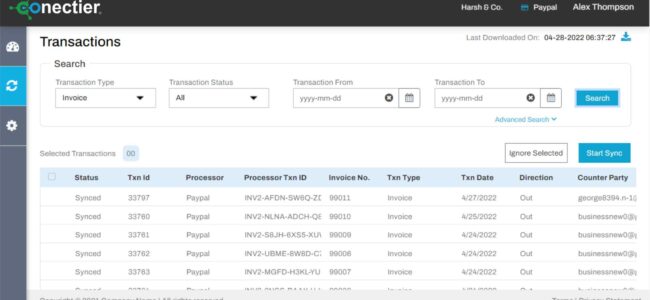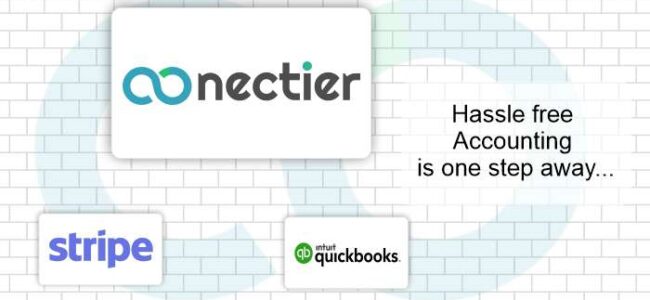 Integrate your Stripe account with QuickBooks
Robust Stripe QuickBooks integration to sync your Sales, Fees, Expense data from Stripe to QuickBooks quickly and accurately.
Import Unlimited Historical data
Bring your all historical transactions data from Stripe into QuickBooks. No Strings Attached.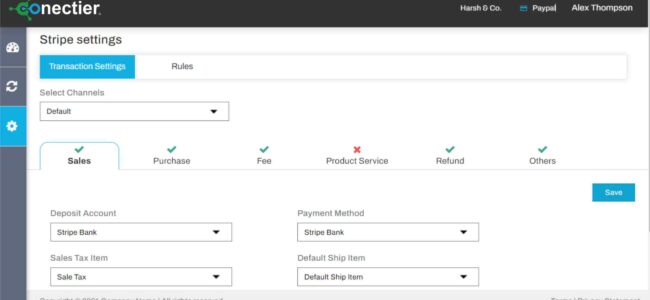 Stripe Accounting Simplified
Conectier syncs your transactions such as payments, expenses, fees, refunds, deposits, payouts etc. from Stripe to QuickBooks.
Import Taxes into QuickBooks
Pull the accurate sales tax from Stripe and sync with QuickBooks. Conectier offers several ways to add taxes in QuickBooks even if the tax information is missing in Stripe.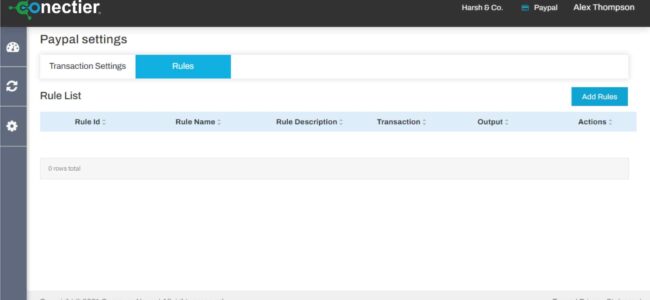 Create your own rule
A little tweaking here and there saves you from hours of alignment later. Conectier allows you to frame your own rules to configure the way your transaction data enters QuickBooks. This totally automates your book keeping!
Support whenever you need
We have an extensive squad of in-house support executives, dedicated to catering to your queries and concerns. Also, you can schedule a free demo and access our support articles, how-to video and blogs for better understanding.