PayPal and QuickBooks, when synced together, provide users with a boost in their cash flow by managing all their payments. Using PayPal with QuickBooks also gives a variety of payment options. The transactions are also automatically recorded which reduces the manual workload of the user.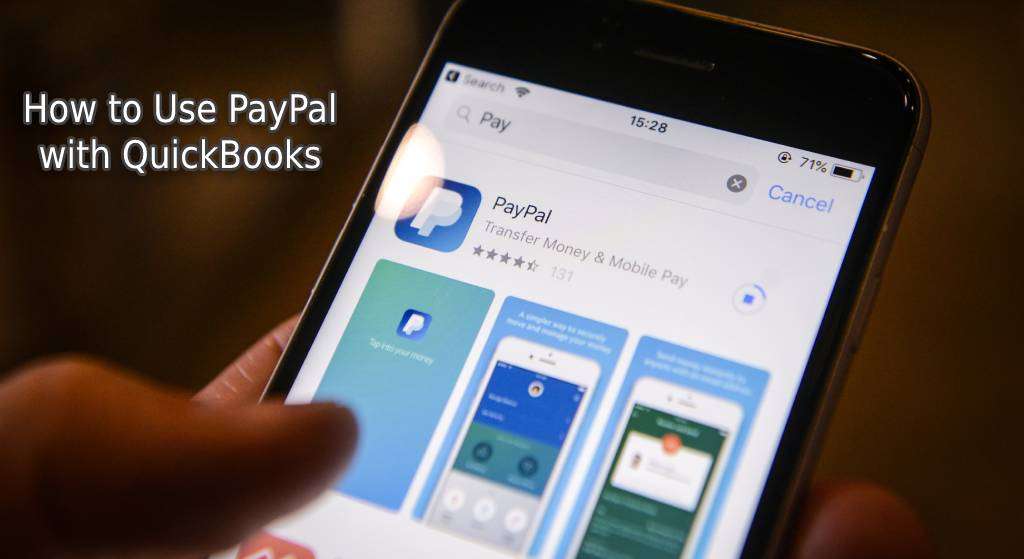 To know more, this blog features the uses of PayPal and QuickBooks. Along with the features, we have also explained how to use PayPal with QuickBooks online. Based on your understanding of these features, you can make the best of the software after syncing them.
We will be viewing the following sections in this reading:
Uses of PayPal with QuickBooks
When you combine PayPal with QuickBooks, this is how you can use the software:
Pay Instantly
Customers are offered to pay instantly through PayPal. Through the "Pay Now" option, invoices can be sent online via QuickBooks. Customers can make direct payments through their PayPal business account using debit cards and credit cards as well as use the bank transfer option.
Automatic Payments
The payments are fully automatic in QuickBooks and PayPal so it deducts the need for manual entry. The payments received in PayPal get auto-recorded in the accounting software. The payments related to invoices and the transaction fees are also recorded on their own in your QuickBooks account.
Time Saved in Accounting
As you do not have to do manual entry of the transactions, much of your time gets saved by using PayPal with QuickBooks. It helps you efficiently work by saving time as the payments like invoices and transaction fees are categorically recorded.
Cash Flow Improved
Your clients are sent invoices through QuickBooks once they have finished their work and payments can also be made at that time only. With this use, a company is able to get paid twice as fast as it used to get earlier. In return, the cash flow of the company is increased with usage.
Transactions can be Reviewed
Before saving the transactions of PayPal in QB, you can review them in the "Bank" tab. Once they have been reviewed, you can save them. This can help you work just like a bank does.
Fees can be Separately Tracked
The fees are automatically added to your QuickBooks Account. They are added to the expense account. So, you do not have to manually enter them.
Details of Gross and Sales can be Checked
You can get every detail of the transactions including the net sales, gross, and PayPal fees. Also, the product details and sale receipts can be auto-captured from PayPal.
How to Use PayPal with QuickBooks Online?
The syncing of PayPal with QuickBooks Online can serve various uses. These include:
Faster Payments
QuickBooks sends the invoices directly to the customers. Due to this, your payments can be easily settled through PayPal's payment options.
Payments can be Managed
You can also manage your payments, as well as invoices, through the QuickBooks mobile application. It will help you to work from anywhere.
Clients can be Easily Managed
Using PayPal with QuickBooks Online enables you to keep a record of every client. This can help your company to manage each client. The invoices will be directly sent to them.
Auto-updation of Books
QuickBooks automatically updates the invoices of the software and also reconciles the deposits and charges. This helps the books of accounts to be balanced.
Payments from PayPal Directly Straight to the Bank
The payments made through PayPal are directly sent to the bank. Auto-deposit of the credit card, debit card, and bank transfers is also made by the QuickBooks Account. By using QB and PayPal, you will not have to worry about recording the deposits on your own.
Secured and Protected Processes
The payments made via PayPal are fully protected and secured as the company itself looks into the security of the customers. You can use the software without worrying about security-related threats.
Things To Know Before Using PayPal With QuickBooks
There are certain things you need to know before using PayPal with QuickBooks. First of all, you must sync your PayPal business account with your QB account. Before using PayPal with QuickBooks, this can be an essential requirement. To sync both the accounts, via QB or QuickBooks Online's Home Page, you need to search for PayPal in the Apps tab. Then you can press Choose App Now. Follow the prompts and then choose Allow/Authorize to sync them. Afterward, you can use the platforms together.
Tip: To know more about the methods for QuickBooks PayPal integration, please see here.
Conclusion
PayPal with QuickBooks has several uses which can benefit the users. We talked about how to use PayPal with QuickBooks Online and QB as well. With the uses discussed, looking after the work of your company should become less difficult for you.
Do share your experience after going through our blog.
To get more knowledge about importing PayPal transactions into QuickBooks, please see here. Also, for recording PayPal transactions into QuickBooks, consider reading our blog.