Dubsado and QuickBooks Integration provide a seamless solution for processing invoices, payments, and taxes. In this detailed guide, you'll learn how to connect your QuickBooks Online account with Dubsado, configure the settings, and streamline your workflow with this powerful integration.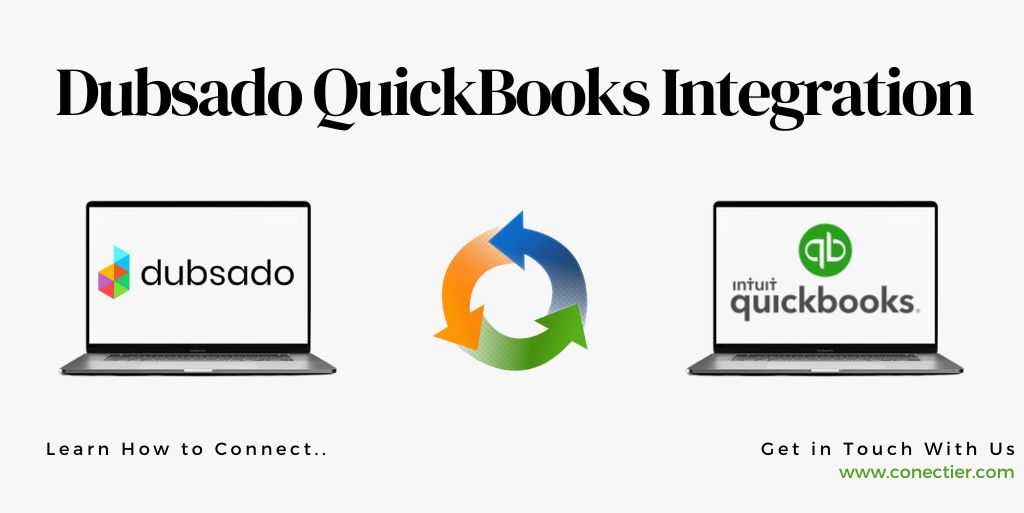 Does Dubsado Integrate with QuickBooks?
Yes, Dubsado integrates with QuickBooks Online. Before diving into the integration process, it's essential to understand the prerequisites and limitations of connecting Dubsado and QuickBooks:
Ensure you have a QuickBooks Online subscription. 
Plans that are supported include Small Business, Essentials, Simple Start, and Plus.
QuickBooks Self-Employed and the desktop version of QuickBooks are not compatible with Dubsado.
Ensure your sales tax is already configured in QuickBooks to import the tax codes correctly.
Log out of your QuickBooks account before starting the integration process.
What is Dubsado?
Dubsado is an all-in-one business management software that provides a comprehensive suite of tools to simplify and automate various aspects of your business operations. These include customer, project, and task management, quotation and contract generation, scheduling, and workflow automation.
How to connect Dubsado with QuickBooks Integration?
Follow these steps to connect Dubsado and QuickBooks Integration:
In Dubsado, click on the sprocket icon located in the top navigation bar to enter your Settings.
Head to the Integrations tab within your Dubsado settings.
Under the QuickBooks section, click on the Connect button.
In the upper right corner, click on the Connect to QuickBooks button and log in to your QuickBooks account when prompted.
On the next screen, tap the connect button
If you have multiple companies in your QuickBooks account, Pick the appropriate company
Tap Next.
After completing these steps, you'll be redirected back to the QuickBooks and Dubsado integration page. There are a few more settings to configure before the integration is fully operational.
Best Practices for Dubsado and QuickBooks Integration
To make the most out of Dubsado and QuickBooks integration, consider the following best practices:
Ensure data flow between Dubsado and QuickBooks by checking regular data updates.
Identify and resolve any compatibility issues by periodically comparing and aligning data between Dubsado and QuickBooks.
Precisely set up the integration tool, map the field of data correctly, and connect data transfer rules that align with your organization.
Safeguard crucial data by regularly backing up your data and implementing robust security measures.
What are the key function of the Dubsado and QuickBooks Integration?
The integration between Dubsado and QuickBooks offers several features and functionalities, such as:
Seamlessly transfer information between the two systems, promoting uniformity and preventing redundancy.
QuickBooks automatically generates invoices and enables tracking of payment status based on project or service data from Dubsado.
Through the integration of all financial information, accurate records of financial data can be maintained.
In addition to automating account reconciliation through automated transaction matching, it simplifies expense tracking by transferring data from Dubsado to QuickBooks.
Dubsado and QuickBooks integration can significantly enhance your business operations by streamlining financial management, improving efficiency in bookkeeping, reducing manual errors, and offering better financial reporting and analysis. By connecting these two powerful systems, you can optimize your business processes, save time and effort, and make informed financial decisions. 
Frequently Asked Questions
Does Dubsado Integrate with QuickBooks?
Yes, Dubsado does integrate with QuickBooks.
How does the link between these two platforms affect invoicing and payment processing?
The integration streamlines the process between Dubsado and QuickBooks, making sure all data is up-to-date.
If an invoice or payment is deleted in Dubsado, will it also be deleted in QuickBooks?
No, deleting something from the former will not affect the latter.
What happens if a Dubsado client already exists in QuickBooks as a customer?
Dubsado will use the email addresses to try to match them; if nothing is found or there are multiple matches, a new customer will be created.
Will the income categories for each line item match with those in QuickBooks?
No, the Dubsado category will be noted in the description when the invoice is synced and the categories must be manually set in QuickBooks.
Is it possible to connect a different company to each brand with Dubsado QuickBooks Integration?
Yes, the integration is set up per brand.
Can the same QuickBooks account be connected to multiple brands/accounts in Dubsado?
No, once a QuickBooks account is connected to a Dubsado brand, it cannot be connected to another.
Does Dubsado and QuickBooks Integration work with Self-Employed or the desktop version?
Unfortunately, these versions do not support integrations, making it impossible to connect them with Dubsado.