The IRS error code "R0000-500-01" deals with SSN not matching typically indicating that the name listed or Social Security Number on a tax form does not correspond with the IRS.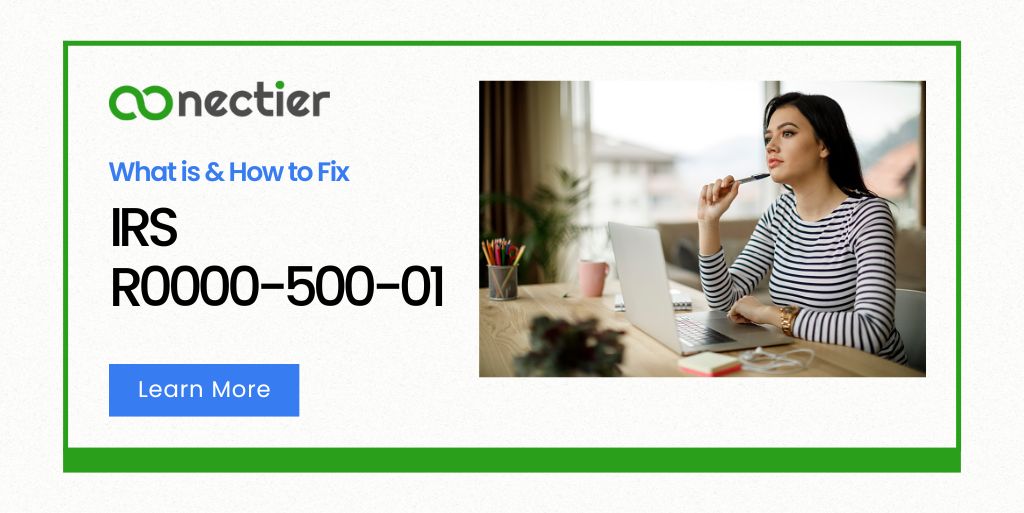 To fix this problem, reject the code r0000-500-01, it is necessary to check the tax form if all details are entered correctly.
it is absolutely necessary to inform the authorities if the details are correct. This is the only way to ensure all information is accurate.
Steps to Fix Reject Code R0000-500-01
IRS reject code R0000-500-01 can be solved by the following methods:
Go through your tax forms:
Examine your tax return attentively to ensure that all data, including your name and SSN is right.
Check SSN Name:
Check that your name and the name on your SSN card must match
Call the SSA:
Contact the SSA to change their database if your name needs to be updated.
Connect with IRS:
Connect with the IRS to alter information if found to be incorrect. This may require you to provide identification documents.
Also, Know about IND-181-01 Reject Code
The IRS error code " R0000-500-01″ is related to the wrong name in the SSN. you need to check all information to ensure that all is accurate for filing tax returns. Contact the IRS if required to get this information rectified.
Frequently Asked Questions
How do I fix e-file reject R0000-500-01?
To fix an e-file reject with IRS error code " R0000-500-01," you should verify all information regarding your information in IRS tax returns
What is IRS rejection code R0000-500-01?
Incorrect name or SSN in IRS records.
Can I file again if my tax return was rejected?
Yes, you can file your tax if rejected after correcting the following information as requested by the IRS.