Companies that require improved sales and payment solutions can think of integrating their QuickBooks and Square accounts. Integration platforms can connect these accounts to produce varied features and benefits. For performing Square QuickBooks integration, apps available within the platforms can be used. By running the accounting software or accessing the dashboard of Square, you can start the integration process. While starting it, there are certain prerequisites that have to be fulfilled. These can include, setting up sales tax, creating accounts on the platforms, etc.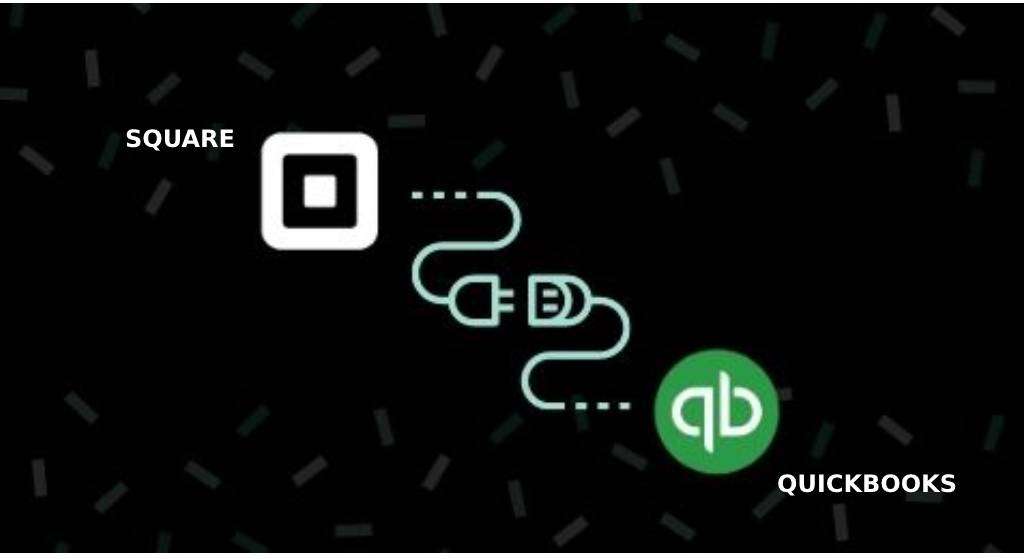 To explain these prerequisites and integration methods in detail, we have made this post. Continuing reading to know them.
What is Square and QuickBooks Integration?
For importing your payments and processing them between QuickBooks and Square, you can integrate your accounts. Your data relating to transactions is brought to one place as your accounts get connected to each other. The integration process is available for QuickBooks and QuickBooks Online users. The users of other QB versions also can take the help of various apps to integrate with Square.
What are the Features of Integrating QuickBooks and Square?
These 5 features can be found as a user of QB and Square integration:
The data in the history can be easily checked.
You can import your sales.
The payroll reports of Square can be synced with QuickBooks.
Transferring the information relating to expenses between QB and Square is possible.
Your company's information can be synced on an everyday basis.
There is a lot more that can be done with Square QuickBooks integration. The number of features depends on the versions of the software and platform that are being synced.
Prerequisites for Square Integration with QuickBooks
You will be advised to achieve the following prerequisites before connecting your QuickBooks and Square accounts:
In the accounting software, the setup for sales tax needs to be complete.
Your accounts should exist on both platforms.
The bank account being used in Square needs to be added to QB as well.
It will be helpful to import the Item Library of Square to the accounting software.
How does Square Integrate with QuickBooks?
It is possible to integrate your QuickBooks and Square accounts by accessing the payment platform's dashboard. The dashboard needs to be accessed online for this purpose. Square QuickBooks integration can also be started via Commerce Sync. The app is an ideal choice of several users for integrating the accounts, followed by a fifteen-day trial.
Method 1: Integration by Accessing Square Dashboard
Users who can access the online dashboard of Square can easily integrate the platform with QB. From the Dashboard, you can move to Payroll. You will see Settings. Use the Intuit QuickBooks option. You will be asked to sign in to your QB account. After doing so, you can sync your account with Square as well as map the categories.
We suggest that you look at these directions to see how can Square integrate with QuickBooks:
Open the online "Dashboard" of "Square".
View the section of "Payroll".
Press the "Settings" option.
Choose "Intuit QuickBooks" to proceed.
Ensure that your "QuickBooks" account has been signed in.
Hit the "Connect" button.
Use the "Authorize" option to take the method further.
View the categories of "Square Payroll" that correspond with the categories of "QuickBooks".
Map these categories.
Please Note: You should notice that the subcategories of both platforms will get combined with the parent ones. Also, they will be reported.
In the next step, press the dropdown you can see.
Choose a category from the menu. List a subcategory if required.
Press "Save" once the mapping process is done.
Please Note: You may edit the categories you have mapped. On the "Dashboard" of "Square", hit "Settings". Choose "Intuit QuickBooks" and then press "Edit". Now, the changes can be made if needed. Lastly, hit "Save".
Method 2: Using Commerce Sync to Connect
Commerce Sync is an application supported by Square and QuickBooks for integration requirements. To use the app, you can head to www.squareup.com. This is followed by logging in to your Square Up account. Then you can tap on Apps to begin the search for Commerce Sync App. Using Get Started, the app can be added to your account. After this, you can move ahead with integration.
You can see more on how to integrate Square with QuickBooks by going through these steps:
Use the following to head to the official site of "Square":
Log in to your account.
Tap on the option of "Apps".
Via "Search", you need to find "Commerce Sync App".
Either opt for "Get Started" or run the application.
For enabling the permissions, select "Allow".
Ensure that the application is connected to every location.
After this, launch "Commerce Sync Installer".
Post its installation, start the installer.
You will be asked to sign in to your account one more time. Provide the credentials of your "Square" account.
Open QuickBooks along with its company file.
Click on the "Yes" option.
Then tap on the "Done" button.
After this, start writing the details of billing.
Wait to receive the notification for the "15-day Trial".
Then view the settings made and ensure that they are correct.
How to Integrate Square with QuickBooks Online?
For integrating Square with QuickBooks Online, you can use the Apps feature. In QBO, this feature can be used by pressing Find Apps. You can look for Square by mentioning the same in Search Apps. You will find Sync with Square. On pressing Get App Now, Sync with Square will be installed. Then the integration process can be initiated.
Use "Apps" given in "QuickBooks Online".
Then opt for "Find Apps".
To proceed, select "Search Apps".
Mention "Square" in the field".
From the results, click on "Sync with Square".
Push the "Get App Now" button.
Then go through the prompts displayed. Use them to finish the process.
What are the Benefits of Square QuickBooks Integration?
Square integration with QuickBooks Desktop, QBO, etc., can be beneficial for businesses. Some of its benefits have been explained below:
You can import the information that is required. Importing the entire information, even when not required, may not be necessary.
You can import your information overnight at your convenience. This information can include:
Your business may be spread across several locations. The data from all of these locations can be imported between Square and QuickBooks/QBO/QBDT.
Sales receipts with detailed information can be obtained. These receipts will be made on their own.
Invoices can be automatically made with the details of your company's sales included.
Those of you who required help for Square QuickBooks integration would have received guidance with this post. We elaborated on the requisites that should be achieved before starting the integration process. Additionally, we shared every step of the synchronization methods to complete your understanding.
What are your suggestions or opinions on this post? Share them with us below.
For the users of WePay, we have found the best features of integrating with QuickBooks. Click here to know these WePay QuickBooks Integration features. QuickBooks Stripe integration is another post that we recommend you to check. From advantages to integration methods, this post covers all the details.