Hubstaff is a useful tool for companies that want to track the productivity of their employees. With the integration of this tool with QuickBooks, companies can also conveniently manage accounting. Hubstaff QuickBooks integration also enables them to speed up the creation of invoices for their clients. The process of integration can be done by the option of Settings & Policies in the monitoring tool. We have found that this option can be used to sync both QuickBooks Desktop and QuickBooks Online with Hubstaff.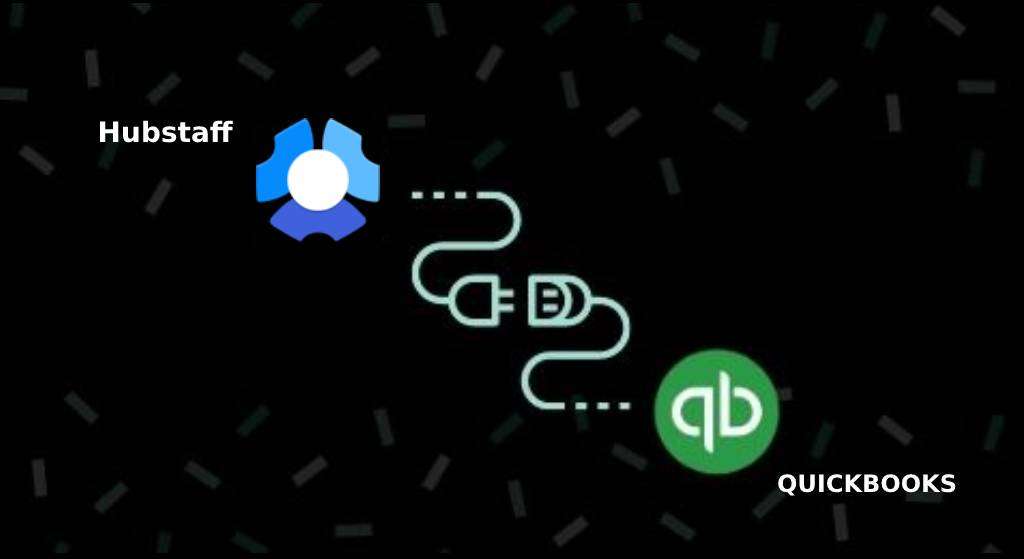 Those of you who need a developed understanding of using this option can read this post. Additionally, the benefits of QB and Hubstaff's integration have also been explained.
Defining QuickBooks and Hubstaff Integration
To connect the accounts on QB and Hubstaff, companies prefer to integrate them. Thus, they are able to use the services of both these platforms at once. Mainly, for monitoring and accounting operations, this integration can be helpful.
What are the Benefits of Integrating Hubstaff with QuickBooks?
The benefits of Hubstaff and QuickBooks integration are as follows:
You can quickly import the timesheets.
The process of distributing the paychecks becomes quick.
Invoices can be shared with your clients at a fast speed.
Integration Hubstaff and QuickBooks Desktop
You are likely to find Settings & Policies in the Hubstaff tool. This is an important option when you need to integrate your account with QuickBooks Desktop. Through this option, you can locate General. Then you can switch to the QuickBooks tab. You can make the settings for integration and then link your Hubstaff account.
Hubstaff QuickBooks integration for the Desktop version has also been explained below.
View "Settings & Policies" in "Hubstaff".
Opt for "General".
Open the "QuickBooks" tab.
Enter the information as asked:

"Company Name"
The version of "QuickBooks Desktop"
"Company Created Time"
Press "Save".
Go to the "QuickBooks" software.
View its "File" menu.
Choose the option stating "Utilities".
Select "Export".
Here, you need to choose "Timer List".
Then the file will have to be stored in an ideal location.
Use "Excel" for running this file.
Ensure that the final entry in the file says "COMPANYCREATETIME".
To your ".IIF" (QuickBooks)" format file, your reports can be exported.
Note: To get the reports for "Time & Activity", press "Reports". In this menu, the report will be available. Then you can export the report if needed.
Integration of Hubstaff with QuickBooks Online
For QuickBooks Online users, connecting with Hubstaff is possible via the tool's Integrations feature. This feature can be found once you sign in to your account on Hubstaff. To proceed with Hubstaff QuickBooks integration for this version, choose Settings & Policies. Then with the help of Accounting and Invoicing, the procedure can be further administered. 
Access the account made on "Hubstaff".
Opt for "Integrations".
Choose the "Settings & Policies" option.
View "Accounting and Invoicing".
Tap on the icon of "QuickBooks".
The integration needs to be assigned a name.
Then press "Create Integration".
Ensure that "QuickBooks Online" integration has been authorized.
See to it that only one company is opted for.
Then hit "Next".
Use "Connect" for authorizing the Hubstaff tool as well as connecting it to "QBO".
You will be asked for the projects that have to be synced. Pick them as per your preference.
Tap on "Sync All".
Note: As an alternative to this step, you may also make use of "Select from List". Then the projects can be picked. After this, they can be connected to your account.
Head to the page named "QuickBooks Integration".
View the tab for "Users".
Then tap on the "Connect Users" button.
Match the users of both the software with each other.
Note: You may also choose either "Connect All Users" or "Connect Another User" instead of performing the above-listed step.
After this, press the "Save" tab.
Following this, you can move to the tab for "Settings".
You may change the name given to integration.
Choose "Synchronize Payment".
Use the "Reauthenticate" and "Delete Integration" buttons as required.
Companies are recommended Hubstaff QuickBooks integration solutions when they wish to enhance their employees' performances as well as make accounting simpler. As seen here, it is easier to execute the integration process. You only require accounts to be created on Hubstaff and QBO/QBDT.
Do you know how to import PayPal transactions into QuickBooks? To assist you, we have authored another post as useful as this one. We also advise you to read our methods relating to Expensify Integration with QuickBooks if you decide to use this platform in the future.